Landscape Contractor Conway, AR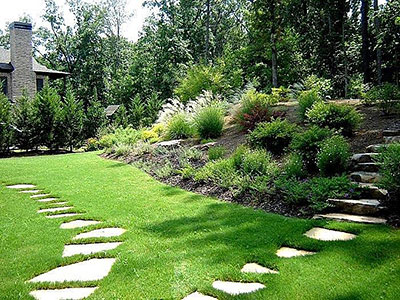 Derden Landscape & Irrigation values integrity above all else. With over 12 years of experience as a landscape contractor serving various cities in Central Arkansas, including Conway, Little Rock, and Greenbrier, we have maintained our untainted reputation for excellent, honest service. One quick look at our portfolio and you will realize why, despite being a relatively small company in terms of workforce and capital, we still enjoy the trust of countless Arkansas clients.

If you want to know more about our brand of service, or if you want to talk to us about your landscaping concerns, please feel free to call us at (501) 514-3864. We'd be happy to answer all your questions and offer you the right solutions to your landscape improvement concerns.


Versatile Landscapers
We started as a full-service landscape contractor in 2003, but our owner and lead landscaper actually has over two decades of extensive experience in landscape design and installation. At Derden Landscape & Irrigation, we have worked on many property improvement projects for commercial properties and private residences in Conway and nearby Arkansas cities, making us highly capable of handling different tasks. Our skilled crews are very versatile and can work from the ground up – from design to installation and maintenance. Our successfully completed numerous landscaping projects bear exceptional results that clients love, making us highly preferred by property owners in the cities we serve.


Our Professional Landscaping Crews
We are very lucky to have in-house personnel who are among the best landscape crews in the state. We have professional 3D designers, certified installers, plant experts, masons, and experienced builders working for us. Our people share our passion for excellence, and they strive to improve their craft each passing day. As a landscape contractor, we take our jobs seriously, so we make it a point to only hire people who are up to our standards and who possess exceptional work ethic. With skilled, licensed, and professionally trained crews forming our workforce, we enjoy the overwhelming approval of clients who are more than satisfied with the quality of our work.


Custom-built Landscapes
We believe in making our clients' landscapes uniquely their own. With this as one of our guiding principles, we work hard to achieve custom-built landscapes that tell a lot about each individual client's design taste, lifestyle, and functional preferences. For years, we have been creating unique landscapes and landscape amenities that are a joy to behold. We are easily the best landscape contractor that you can hire if you aim for a one-of-a-kind landscape with all your desired features and done in your preferred design or theme.


Affordable Services Guaranteed
One of the best perks of getting us as your landscape contractor is our affordable rates that are as competitive as they can possibly be. When compared side by side with the rates charged by other landscape contractors in Conway and other cities in Arkansas, it's easy to tell that we provide the best value for money. So even if you have a small budget at hand, we promise to find a point of compromise to accommodate you. And rest assured that we will provide you with exceptional workmanship and customer service.

Call us now and let our skilled crews realize the landscape of your dreams.